Adfontes Software welcomes Fintech Companies in the Netherlands for SolarWinds Access Rights Manager for Licenses, Consulting Services & Training
September  2021 
Audit, monitor and provision right and access to sensitive and critical data within the organization for better compliancy and IT productivity 
Access Rights Manager is an application that provides automated management and auditing of access rights within your IT infrastructure. It contains several key features that allow organizations to be able to accomplish these objectives effectively. These include automated tools that allow you to:
Easily analyze user access rights across your IT infrastructure. Understand and have visibility to high-risk access in your infrastructure

Rapidly identify and reduce the risk of unauthorized system access and data breaches. Discover and minimize insider threats

Identify, Monitor and manage high risks through the detection of malicious or accidental access attempts and
compromised accounts. Improve compliance and detect changes in your environment

Quickly discover who has access to what resources

Easily create user accounts and review user permissions, groups, and access across all systems,
data, and files, Provision accounts quickly and accurately

Seamless  integration with Active Directory & Tracking changes made in Active Directory
SolarWinds Access Rights Manager (ARM) is designed to assist IT and security admins to quickly and easily provision, deprovision, manage and audit user access rights to systems, data, and files so they can help protect their organizations from the potential risks of data loss and data breaches. By analyzing user authorizations and access permission admins get a visualization of who has access to what and when they accessed it. With just a few clicks, customized reports can be generated to help demonstrate regulatory compliance. Provision and deprovision users using role-specific templates to help assure conformity of access privilege delegation in alignment with security policies.
SolarWinds is one of the top names in the network monitoring and management industry. Like always, Access Rights Manager software comes with an intuitive interface and practical usage in any business environment. When you download SolarWinds Access Right Manager, you get some additional tools including, TFTP Server, Active Directory Permission Analyzer, and a free subnet calculator.
Adfontes Software is the trusted SolarWinds partner with hundreds of active clients and projects. We highly encourage our customers to streamline the access management process and we have already deployed the SolarWinds Access Rights Management system & services for many organizations. Adfontes Software experienced certified consultants have run several projects with ARM  implementations and training.
The process of access and identity management is fully automated with Access Rights Manager software. So, you save time, secure data, and improve efficiency with automated account provisioning. Although you have full control over the access management, ARM automates the maximum tasks for the manager's ease.
Why do you need SolarWinds Access Rights Management?
Your Active Directory (AD) structure has grown constantly, and you find it difficult to have context in its structure

You are unsure of who or what may have access to file servers, Exchange, SharePoint, or other business-critical resources

You are unaware of current as-is processes in AD, files servers, Exchange, or SharePoint

There are no processes or responsibilities in place for securing access rights in your organization

Changes to important accounts and files & folder resources often "fly under the radar"

You may currently be managing your access rights manually and  use Excel for documentation
SolarWinds Access Rights Manager Business Value
Easily analyze user access rights across your IT infrastructure.

Rapidly identify and reduce the risk of unauthorized system access and data breaches.

Quickly demonstrate compliance with reports that can be created on demand or scheduled for automated delivery.

Identify and manage risks through the detection of malicious or accidental access attempts andcompromised accounts.

Easily create user accounts and review user permissions, groups, and access across all systems, data, and files.

Support timely and complete deprovisioning of user access.
Adfontes Software Access Rights Manager Consultancy Services
Adfontes Software certified consultants will deliver consultancy services in the following areas:
Installation of ARM Servers and Collectors

Configuration AD Scans and Loggas

Configuration File System Scans and Loggas

Configuration Exchange, Sharepoint and OneDrive Scans and Loggas

Configuration Alerting and Reporting

Configuration the Data Owner feature including Organisational Categories, Workflows and Templates

Configuration of the "ARM Template Generator"

Configuration Alert action and Change action scripting

Configuration with accessing the SQL Database

Provision of user training

Provision of administrator training

Management of the ARM interface with Solarwinds
Interested in a conversation with our SolarWinds Access Rights Manager specialist? Contact our Business Support team
Adfontes Software – SolarWinds Partner
If you want to make the SolarWinds Access Rights Manager software integration simpler and stress-free, Adfontes experts would love to offer their services. We help organizations with the deployment and integration of SolarWinds Managed Services in any kind of business environment.
Adfontes Software engineers and security experts can help you with the deployment and understanding of SolarWinds SolarWinds Access Rights Manager. We are the certified SolarWinds partners with SolarWinds-trained staff. Download SolarWinds Access Rights Manager software now with Adfontes and secure your IT resources.
How is Adfontes Software Empowering EMEA Region?
Adfontes is a SolarWinds-authorized distributor in EMEA with certified professionals and is specialized in SolarWinds Product & Solutions. Adfontes Software ha a huge client base and partners in the IT market and years of experience in the relevant field. SolarWinds products aim to offer easy to deploy and easy to understand tools and products for business managers. When it comes to secure business operation management, reliable Access Rights Management tools are critical for every business. Adfontes highly suggest our clients deploy the right SolarWinds database tools and products for businesses and organizations. Whether you are running a small startup or a multination franchise, SolarWinds always has the right product as per business needs. Implementing new technologies for existing business require expertise and experience. Even if you don't have a dedicated IT section in your office, Adfontes Software got your back. We are certified managed services providers for SolarWinds products and services. We make new technologies easier for your staff with interactive training sessions. We are a one-stop-shop for SolarWinds Solutions, Products & Services.
SolarWinds Training
Resource management is critical for any business sustainability. Not having essential training will result in increased downtime and decreased efficiency. Technologies and systems get regular updates, so how are you supposed to utilize those updated resources with outdated teams? Adfontes trainers are certified by SolarWinds and have conducted training sessions for hundreds of businesses in EMEA.
SolarWinds Managed Services by Adfontes Software
Being the certified SolarWinds partner in EMEA, we find it our responsibility to offer training and implementation services for SolarWinds products. We not only offer business consultancy for organizations, businesses, IT offices, and companies, but we also deploy SolarWinds services and provide HealthChecks on SolarWinds. SolarWinds Managed Services by Adfontes offer stress-free integration of the systems with no risk involved.
How can Adfontes help your Business?
Whether you need IT consultancy or want to train your admin staff, Adfontes is the right platform for your business growth. We offer professional and affordable IT training and implementation for SolarWinds services and products. If you want to unleash the true potential of SolarWinds products and services, Adfontes is the best platform for you.
How can IT be easier for you? Let us help.
About Adfontes Software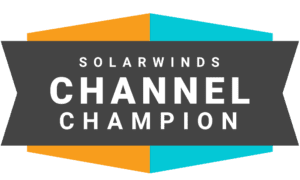 Adfontes Software is a leading strategic SolarWinds Channel Champion Partner that delivers great business value to customers in all market segments from small to global Fortune 500 with IT Operation Management (ITOM) Software & Services, delivering to 1000+ customers, partners and resellers across EMEA with SolarWinds Managed Services, Licenses, Subscriptions, Support Renewals, best in class certified Consultancy, High Level Design & Training.
® Adfontes Software B.V. © 2021 All rights reserv