Adfontes Software now actively selling SolarWinds Database Mapper
June 2021
SolarWinds® Database Mapper delivers powerful documentation and data lineage analysis capabilities in a cloud or on-premises software solution.
DATABASE MAPPER PERFORMANCE AT A GLANCE
Streamline essential but resourceful but intensive database maintenance functions, saving the organization time and money

Get automated documentation and lineage analysis for on-premises, hybrid, and cloud services

Get complete documentation for SQL Server databases and across the Microsoft BI stack

Perform automated scanning of metadata allows documents to be kept up to date with little to no interaction from users
Database Mapper FEATURES
Lineage and Impact Analysis Discover where data comes from, how it's used, and how changes to one area can impact others.

Data Dictionaries Create comprehensive data dictionaries to capture service level agreements, annotations from business users, and business definitions to support business objectives.

2 Point-in-Time Database Documentation Compare current and historical documentation in a side-by-side comparison view.

Documentation Generate documentation for SQL Server, SQL Server Analysis Services, (SSAS) SQL Integration Services (SSIS), Salesforce, Excel, Power BI, Azur Data Factory, and more.

Create a clear map of your Salesforce data View the structure of Salesforce data, including dependencies, among Salesforce objects ( such as fields, accounts, leads), workflows, and processes

Environment Map Shows data collected from SQL Sentry database to map connections between applications, users, clients, and targets (sourced from top SQL and Windows processes) Documentation version comparison

Data Dictionary Search Use a powerful search engine to find what you're looking for in the Documentation, Data Dictionary, or specific Data Dictionary values

Object lineage analysis: Data Lineage analysis capabilities in Database Mapper help track who has touched the data-and when
Start a free Database Mapper 14 Day Trial 

How can IT be easier for you? Let us help.
About Adfontes Software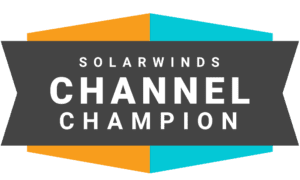 Adfontes Software is a leading strategic SolarWinds Channel Champion Partner that delivers great business value to customers in all market segments from small to global Fortune 500 with IT Operation Management (ITOM) Software & Services, delivering to 1000+ customers, partners and resellers across EMEA with SolarWinds Managed Services, Licenses, Subscriptions, Support Renewals, best in class certified Consultancy, High Level Design & Training.
® Adfontes Software B.V. © 2021 All rights reserved