SolarWinds Managed Services
15 february 2021
Adfontes Software's SolarWinds Managed Services are in demand by customers who are looking for guaranteed certified SolarWinds Services  24 x 7 x 365
Managing IT infrastructure is a major challenge for any firm or organization. SolarWinds solutions take an innovative approach for helping companies in this regard. The solutions and tailored systems are meant to ease the work tension and provide the workflow's flexibility. Still, managing SolarWinds Solutions require technical expertise and experience.
Hiring a dedicated team of IT experts for your business is an expensive deal for small-medium-large businesses. The better solution is to use the customized Managed Services by Adfontes Software for your business.
Adfontes Software aims to unburden their customers with valuable SolarWinds Managed Services, from time to time even the most intuitive software products and hardware devices require ongoing services. Our clients have global access to numereous dedicated SolarWinds Certified Professional Engineers who can provide support for the entire SolarWinds IT Operations Management (ITOM) infrastructure or for individual SolarWinds products.
Adfontes Software Managed services can include a wide range of activities  for the ongoing monitoring & management of the deployed SolarWinds IT Operations Management (ITOM) environment and associated products. Adfontes Software will support your organisation through a service agreement tailored to your needs.
Adfontes Software Deliveries:
Performed by certified trusted SolarWinds Engineers

Assist your team when needed

Enjoy peace of mind without worrying about IT infrastructure management

Seize more growth opportunities with customized technologies

Avail IT support anywhere, anytime without interrupting business plans

Protect and optimize your investment in SolarWinds software

Get flexible packages as per the company's needs, Hourly, Monthly or Annual packages available

Global Coverage

Adfontes Software is recommended by SolarWinds

Impressive track record of references
SolarWinds Managed Services by Adfontes Software
Being the certified SolarWinds partner in EMEA, we find it our responsibility to offer training and implementation services for SolarWinds products. We not only offer business consultancy for organizations, businesses, IT offices, and companies, but we also deploy SolarWinds services. SolarWinds Managed Services by Adfontes Software.
How can IT be easier for you? Let us help.

About Adfontes Software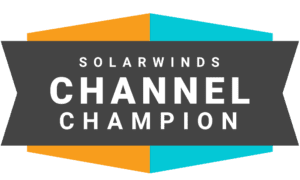 Adfontes Software is a leading strategic SolarWinds Channel Champion Partner that delivers great business value to customers in all market segments from small to global Fortune 500 with IT Operation Management (ITOM) Software & Services, delivering to 1000+ customers, partners and resellers across EMEA with SolarWinds Managed Services, Licenses, Subscriptions, Support Renewals, best in class certified Consultancy, High Level Design & Training.
® Adfontes Software B.V. © 2021 All rights reserved