SolarWinds Access Rights Manager (ARM) is designed to assist IT and security admins to quickly and easily provision, deprovision, manage and audit user access rights to systems, data, and files so they can help protect their organizations from the potential risks of data loss and data breaches. By analyzing user authorizations and access permission admins get a visualization of who has access to what and when they accessed it. With just a few clicks, customized reports can be generated to help demonstrate regulatory compliance. Provision and deprovision users using role-specific templates to help assure conformity of access privilege delegation in alignment with security policies.
SolarWinds is one of the top names in the network monitoring and management industry. Like always, ARM software comes with an intuitive interface and practical usage in any business environment. When you download SolarWinds Access Right Manager, you get some additional tools including, TFTP Server, Active Directory Permission Analyzer, and a free subnet calculator.
Adfontes Software is the trusted SolarWinds partner with hundreds of active clients and projects. We highly encourage SMEs and enterprises to streamline the access management process and we have already deployed the SolarWinds Access Rights Management system & services for several organizations. Adfontes Software experienced consultants have run several projects with ARM  implementation and training.
The process of access and identity management is fully automated with Access Rights Manager software. So, you save time, secure data, and improve efficiency with automated account provisioning. Although you have full control over the access management, ARM automates the maximum tasks for the manager's ease.
SolarWinds Access Rights Manager Business value
Optimize security infrastructure and eliminate insider threats

Demonstrate compliance

Efficient and easy user permission management

Improve productivity and save time

Secure sensitive and critical data

Mitigate data breaches

Exceptionally simple and practical
Adfontes Software- SolarWinds Partner
Adfontes Software engineers and experts will implement SolarWinds ARM and provide certified user and administration training

How can IT be easier for you? Let us help.
About Adfontes Software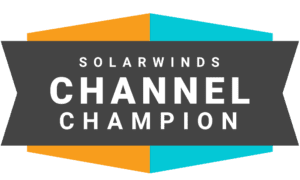 Adfontes Software is a leading strategic SolarWinds Channel Champion Partner that delivers great business value to customers in all market segments from small to global Fortune 500 with IT Operation Management (ITOM) Software & Services, delivering to 1000+ customers, partners and resellers across EMEA with SolarWinds Managed Services, Licenses, Subscriptions, Support Renewals, best in class certified Consultancy, High Level Design & Training.
® Adfontes Software B.V. © 2020 All rights reserved