SolarWinds Certified Consultancy Packs 2021 Promotion
Protect your business & minimize operational risks with SolarWinds IT Operations Management certified Consultancy & Support – 

It's like an insurance for your mission critical SolarWinds operation..
SolarWinds is the world's leading IT Operations Management tooling company, the worlds Fortune 500 companies overwhelmingly adopt SolarWinds before any other tool to give visibility into their operation. In EMEA Adfontes Software is the certified distributor of SolarWinds products with one of the largest clientele. All of the SolarWinds products, services, training facilities, and certification testing services are provided at a single platform by Adfontes Software's professionals, we have seen it all when it comes to Solarwinds IT Operations Management.
Adfontes Software SolarWinds Global Consultancy Packs are increasingly popular, it is defacto a reservation of certified SolarWinds Consultancy at a certain point in time, our large pool (100) of certified SolarWinds engineers, project managers & architects are available for our clients when needed, most likely at urgent moments when business critical SolarWinds configurations need immediate attention, the consultancy days can also be used for SolarWinds upgrading, premier support and tailored consultancy, knowledge transfer, SolarWinds, in the hands of Adfontes Software professional experts is a valuable asset to your business.
SolarWinds Consultancy Packs can contain several days like 10, 20, 30 and more, please contact our business support team for more information. A nice discount will be provided when you could purchase in December 2020.
Adfontes Software is recommended by SolarWinds Sales management teams, Adfontes has dozens of SolarWinds global strategic accounts under service.
Please reserve your SolarWinds Consultancy Pack today!

How can IT be easier for you? Let us help.
About Adfontes Software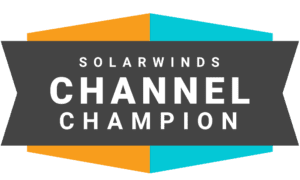 Adfontes Software is a leading strategic SolarWinds Channel Champion Partner that delivers great business value to customers in all market segments from small to global Fortune 500 with IT Operation Management (ITOM) Software & Services, delivering to 1000+ customers, partners and resellers across EMEA with SolarWinds Managed Services, Licenses, Subscriptions, Support Renewals, best in class certified Consultancy, High Level Design & Training.
® Adfontes Software B.V. © 2020 All rights reserved