Adfontes Software now fully supports SQLSentry software with Sales and Consultancy services.
April 2021
SQLSentry is a leading Solution for database performance monitoring and DataOps solutions on SQL Server, Azure SQL Database, and the Microsoft Data Platform.
Adfontes is a SolarWinds-authorized distributor in EMEA with certified professionals and specialized in SolarWinds Database Performance software . We have a huge client base and partners in the IT market and years of experience in the relevant field. SolarWinds products aim to offer easy to deploy and easy to understand tools and products for business managers. When it comes to business operation management, reliable databases are critical for every business. Adfontes highly suggest our clients deploy the right SolarWinds database tools and products for businesses and organizations. Whether you are running a small startup or a multination franchise, SolarWinds always has the right product as per business needs.
Whether you need IT consultancy or want to train your admin staff, Adfontes is the right platform for your business growth. We offer professional and affordable IT training and implementation for SolarWinds services and products.
SQL Sentry Database Monitoring
SQL Sentry is a powerful, scalable solution for breakthrough SQL Server performance monitoring
Task Factory DATAOPS
Task Factory offers essential, high-performance components and tasks for SSIS that eliminate the need for programming.
Interested in a conversation with our Business Support Team?

How can IT be easier for you? Let us help.
About Adfontes Software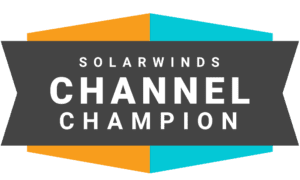 Adfontes Software is a market leading strategic SolarWinds Channel Champion Partner that delivers great business value to customers in all market segments from small to global Fortune 500 with IT Operation Management (ITOM) Software & Services, delivering to 1000+ customers, partners and resellers across EMEA with SolarWinds Managed Services, Licenses, Subscriptions, Support Renewals, best in class certified Consultancy, High Level Design & Training.
® Adfontes Software B.V. © 2021 All rights reserved