Adfontes Software welcomes new customers for SolarWinds Managed Consulting Services 
Friday 16 April 2021
Adfontes Software Managed Consulting Services will protect your business & minimize operational risks with SolarWinds IT Operations Management certified Consultancy & Support – It's like an insurance for your mission critical SolarWinds operation.
Adfontes Software welcomes new strategic customers for certified SolarWinds Consultancy & Managed Services. Adfontes Software delivers best-in-class certified industry experts SolarWinds engineers & SolarWinds Project Managers, we are able to deliver turn-key solutions, or project specific assistance.
Over years we have built up an impressive SolarWinds Consulting track record, amongst our customers you will find the larger SolarWinds strategic accounts, we have seen it all, we got you covered.
Managing business operations has become one of the most challenging responsibilities for business managers. Evolving technologies and expanding databases require an exceptional approach and workforce to handle the business infrastructure. Professional IT operation management leads to efficient and optimized administration of all resources within the organizational environment.
Adfontes Software SolarWinds Global Consultancy Packs are increasingly popular, it is defacto a reservation of certified SolarWinds Consultancy at a certain point in time, our large pool (100) of certified SolarWinds engineers, project managers & architects are available for our clients when needed, most likely at urgent moments when business critical SolarWinds configurations need immediate attention, the consultancy days can also be used for SolarWinds upgrading, premier support and tailored consultancy, knowledge transfer, SolarWinds, in the hands of Adfontes Software professional experts is a valuable asset to your business.
Consultancy Packs Benefits
• Support on-demand where and when you need it
• Agreement sold in blocks of hours and drawn down when you need support
• Controlled spend and focused activities that you need help with
Leaving your systems unsupervised can compromise your business's integrity, and your company might suffer as a result. Healthcheck procedures are essential for almost every business entity, so IT services are no exception. Let Adfontes team improve the performance of your SolarWinds® platform with a comprehensive HealthCheck review, designed to ensure your platform is correctly provisioned and configured to your requirements and industry best-practice.
HealthCheck on SolarWinds is a short consulting engagement that helps to
 resolve day-to-day performance issues

, and identifies areas to further optimise the efficiency of your SolarWinds platform. Recommendations are also made to enhance the configuration of your platform to improve productivity, ease-of-use, and maximise the benefits of SolarWinds to your organisation.
Need help with SolarWinds IT Operations Management?
Getting started with SolarWinds products needs relevant experience, and the integration with the current IT infrastructure requires technical knowledge. At Adfontes, we offer SolarWinds-certified products and services for businesses and organizations.
Our SolarWinds-trained network and operation management professionals are currently working with hundreds of businesses. Adfontes also offer staff training and certifications for SolarWinds products by certified and experienced instructors.
Interested in a conversation with our SolarWinds Consulting Services Manager ? Contact our Business Support team

How can IT be easier for you? Let us help.
About Adfontes Software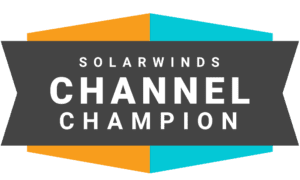 Adfontes Software is a market leading strategic SolarWinds Channel Champion Partner that delivers great business value to customers in all market segments from small to global Fortune 500 with IT Operation Management (ITOM) Software & Services, delivering to 1000+ customers, partners and resellers across EMEA with SolarWinds Managed Services, Licenses, Subscriptions, Support Renewals, best in class certified Consultancy, High Level Design & Training.
® Adfontes Software B.V. © 2021 All rights reserved