Energy Provider selected SolarWinds IT Operations Management Software & Services
Our customer is a market leading Energy Provider in EMEA who was looking for a best in class IT operations management (ITOM) software with the intention to represent all the tools needed to manage the provisioning, capacity, performance and availability of computing, networking and application resources — as well as the overall quality, efficiency and experience of their delivery from a single pane off glass.
Adfontes Software is key IT Operations Management software & Services vendor for dozens of SolarWinds accounts across EMEA, over years we have delivered SolarWinds IT Operations Management software & Services for many business critical IT deployments.
SolarWinds IT Operations Management software
It helps our clients IT Pros to centrally monitor, manage, and secure applications and infrastructure across modern, multi-cloud, and multi-premises architectures, and all through an integrated single pane of glass.
Monitor the health and availability of commercial, SaaS-delivered, and custom web applications, optimize the performance of your databases, and know they're all delivering expected levels of service.
Monitor the performance of infrastructure across your servers, containers, storage, and network infrastructure, and in hybrid and multi-cloud IT environments.
Provide end-to-end management of people, processes, and technology
Download SolarWinds IT Operations Management 2020 Brochure
How can IT be easier for you? Let us help.
About Adfontes Software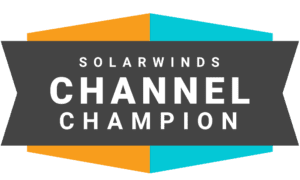 Adfontes Software is a leading succesful strategic SolarWinds Channel Champion Partner who delivers great business value to customers in all market segments from small to global Fortune 500 with IT Operation Management (ITOM) Software & Services delivering to 1000+ customers, partners and resellers accross EMEA with SolarWinds Managed Services, Licenses, Subscriptions, Support Renewals, best in class certified Consultancy, High Level Design & Training.
Adfontes Software B.V. © 2020 All rights reserved.