Adfontes Software welcomes hospitals in the Netherlands for supporting Electronic Patient System Performance & Microsoft SQLServer Databases Performance Management
July 2021
One of our customers is one of the largest hospitals in the Netherlands where optimal performance is key. Our customer's IT team has a daunting task to keep Application Performance levels to optimal levels. The electronic health record (EHR) application needs proactive performance management when thousands of end users access the SQLServer databases simultaneously.
SolarWinds database performance monitoring and optimization solutions are designed to give you insights into database health and pinpoint performance issues in minutes.
With support for all leading relational, traditional, open-source, and cloud-native database, including AWS Cloud and Azure; SolarWinds performance management includes:
Intuitive user experience
The insights data teams need to proactively manage performance of Microsoft SQL databases
Key Features
SQL Server performance monitoring

Blocking and deadlock analysis

Index and query tuning advisors

Anomaly detection for wait-time analysis

VMware, Hyper-V, and environment monitoring

Visualize Windows and SQL scheduled events
Complete Microsoft SQL Database with Database Insights for SQL Server (DIS)
Single solution to scale to the largest enterprises

SQL Server monitoring that can scale to the largest enterprise environments for SQL servers that can reside on-premises, in hybrid environments, or in the cloud.

Detailed performance dashboards

View actionable performance information about your monitored SQL Server environment. High-level dashboards allow click through to dive deep individual database performance.

Customize to your needs

No two database environments are alike. With the flexibility to create unique dashboards, alerts, thresholds, and reports, you can rest assure DIS can be tailored to your unique environment and needs.

Flexible deployment and monitoring

Databases can reside in several places, and so should your monitoring solution. With the ability to be deployed on-prem or via cloud marketplaces, you can be assured deployment and monitoring locations won't be an issue.
Top-rated database performance monitoring for:
• SQL Server
• Azure SQL Database
• SQL Server Analysis Services (SSAS)
• SQL Server on Hyper-V or VMWare VMs
• SQL Server on Azure SQL Database Managed Instance
• SQL Server on Amazon RDS
• SQL Server on Amazon EC2
• SQL Server on Linux
Uniting the features and functionality of the SolarWinds Database Performance Analyzer (DPA) and SolarWinds SQL Sentry (the flagship product of SentryOne), into a new, single licensed product, Database Insights for SQL Server provides the in-depth performance and environmental data teams need to optimize the performance of Microsoft SQL Server and other leading database platforms running on-premises, in the cloud, or in hybrid environments.
Database Insights for SQL Server combines DPA's database anomaly detection capabilities powered by machine learning with the SQL Sentry detailed performance information, helping to pinpoint problems, speed time to resolution, and prevent them from reoccurring. It delivers relevant, actionable metrics to help data professionals monitor, view, and report on Microsoft SQL Server databases regardless of where they reside, monitor overall performance with the ability to drill deep into database and OS internals, and customize performance dashboards to stakeholders' needs. Further, Database Insights extends beyond SQL Server to provide some of the broadest database coverage available in the industry, managing the performance of more than 20 database platforms, from on-premises to in the cloud.
Adfontes Software has an impressive track record in supporting Healthcare organizations with Application & Database performance management software solutions & consulting Services. Contact our Business Support Team to learn more.

How can IT be easier for you? Let us help.
About Adfontes Software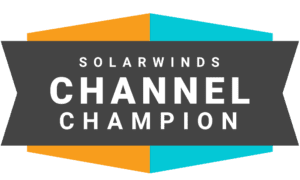 Adfontes Software is a leading strategic SolarWinds Channel Champion Partner that delivers great business value to customers in all market segments from small to global Fortune 500 with IT Operation Management (ITOM) Software & Services, delivering to 1000+ customers, partners and resellers across EMEA with SolarWinds Managed Services, Licenses, Subscriptions, Support Renewals, best in class certified Consultancy, High Level Design & Training.
® Adfontes Software B.V. © 2021 All rights reserved