Adfontes Software is now delivering HealthCheck on Microsoft SQL Server© Performance Analysis to customers IT teams who are struggling to resolve Microsoft SQL Server©
performance issues on Prem & Azure Cloud
Is your team struggling to resolve SQL Server performance issues? Need help removing database performance blockers that are slowing your company's momentum? Do you want to know which database end users are exposed to delays? When, why and how long did this happen?
Adfontes Software's valuable HealthCheck on Microsoft SQL Server© Performance Analysis leverages unique SQLServer Performance Analysis software and SQL Server expertise to help you identify the root cause of potential SQL Server performance issues.
Adfontes Software certified engineers can help install and configure the Performance Analysis software needed to diagnose and document performance issues in your SQL Server environment. After a week of data collections our certified engineers will evaluate your data and will report on findings and recommendations.
Adfontes Software guarantees you will not waste your valuable time looking in the wrong places for the answers to your SQL Server performance problems. We will show you accurate, actionable, detailed metrics to quickly identify and pinpoint database problems.
Adfontes Software Business Value deliveries:
Analyze performance using metrics-based methods

Identify resource bottlenecks

Correlate dashboard performance metrics to specific workload

Compare peak resource utilization periods to established baselines

Use Plan Explorer to analyze execution plans of resource-intensive queries

SQL Server configuration optimization analysis

Current and potential resource bottlenecks and contention analysis

Index usage and effectiveness Index and statistics maintenance

Blocking and Deadlock analysis

Poorly performing queries analysis

Identify Top SQL queries

Report on Findings & Recommendations
Adfontes Software is confident this valuable service will be of benefit to you and your business, please contact Adfontes Business Support team and we can Quote and schedule this engagement quick and easy.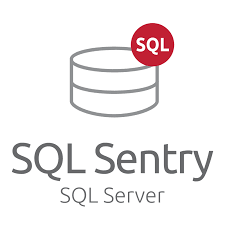 How can IT be easier for you? Let us help.

About Adfontes Software   

                                       
Adfontes Software is a leading succesful strategic SolarWinds Channel Champion Partner who delivers great business value to customers in all market segments from small to global Fortune 500 with IT Operation Management (ITOM) Software & Services delivering to 1000+ customers, partners and resellers accross EMEA with SolarWinds Managed Services, Licenses, Subscriptions, Support Renewals, best in class certified Consultancy, High Level Design & Training.
® Adfontes Software B.V. © 2021 All rights reserved.