SolarWinds (NYSE:SWI) is a leading provider of simple, powerful, and secure IT management software built to enable customers to accelerate their digital transformation. SolarWinds solutions provide organizations worldwide – regardless of type, size, or complexity – with a comprehensive and unified view of today's modern, distributed, and hybrid network environments. We continuously engage with technology professionals – IT service and operations professionals, DevOps and SecOps professionals, and database administrators (DBAs) – to understand the challenges they face in maintaining high-performing and highly available IT infrastructures, applications, and environments.
SolarWinds provide best-in-class, feature-rich IT monitoring and management tools that operate efficiently when first installed. However, as with all systems over time, organic growth and additional feature implementation can heavily impact performance. Couple that with the fact that most organisations only use around 35% of the available features, and it's easy to see how an organisation can quickly stop realising the true value from their investment in SolarWinds.
Free Mini HealthCheck on SolarWinds / Rapid Report Card
Adfontes Software & Partner Loop1 will help you reduce noise, and define your alerting strategy, identify hardware, server, or performance problems, identify gaps in your tool and feature deployment, and understand the bigger picture to plan for what's next all for free with our extremely valuable free Mini HealthCheck on SolarWinds / Rapid Report Card (RRC) session.
Assess your SolarWinds  platform for configuration issues or bottlenecks, and identify where performance improvements can be made
Provide a report with our findings and a recommended action plan for improvements and enhancements to your SolarWinds environment
Help future proof systems and maximise scalability through the design and development of multiple integrated SolarWinds solutions
Make recommendations on how to optimise performance and ensure accurate data provision (charts, reports, etc.) through increased architecture efficiencies
Suggest how to align SolarWinds servers and polling engines strategically to overcome constraints due to security rules, latency issues, and limited available bandwidth
Provide a Statement of Work  where requested, to help restore the health of your platform and optimise performance, or recommend a detailed SolarWinds Health check be undertaken
The Assessment
SCP-certified engineers will assess your SolarWinds deployment—leveraging the power of SolarWinds Insights, alongside SolarWinds diagnostics tools, and undertaking a hands-on review with your technical team.
The evaluation starts with a review of the underlying architecture, including server resources, system, and database health, versioning, and licensing, before turning to the number of alerts and alert definitions, polling and data retention, core feature usage, and scalability.
The final stage looks more deeply into the health and performance of the individual Orion modules deployed in your environment.
A follow-up session is set up to present the report card and recommended action plan for improvements and enhancements to your environment. The report provides a high-level overview with an easy-to-navigate traffic light system to denote priority for recommended remediation actions
Remember this is a high valued free service of Adfontes Software & Loop1

About Adfontes Software                                                                    
Adfontes Software is a leading SolarWinds Distribution Elite Partner who delivers great business value from small to global Fortune 500 customers, partners and resellers accross EMEA with IT Operation Management (ITOM), Software & Consultancy Services, SolarWinds Managed Services, Licenses, Support Renewals, Hybrid Cloud Observability Conversions, certified Adfontes Software is SolarWinds Breakthrough  Partner of the Year 2022 EMEA.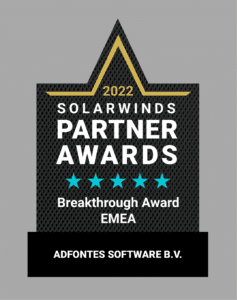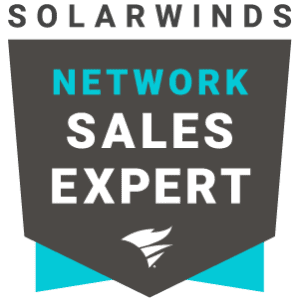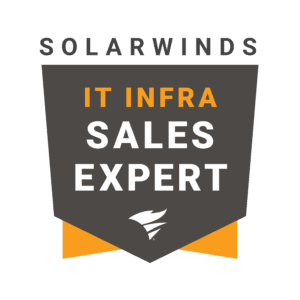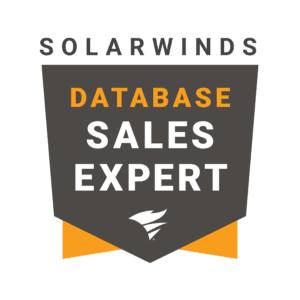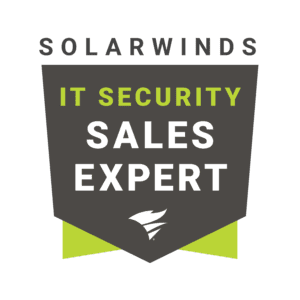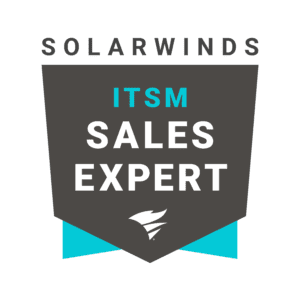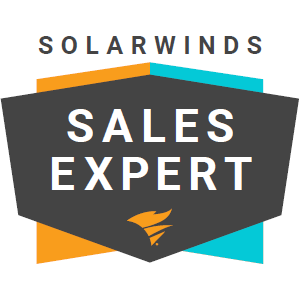 ® Adfontes Software B.V. © 2023 All rights reserved.